John's Story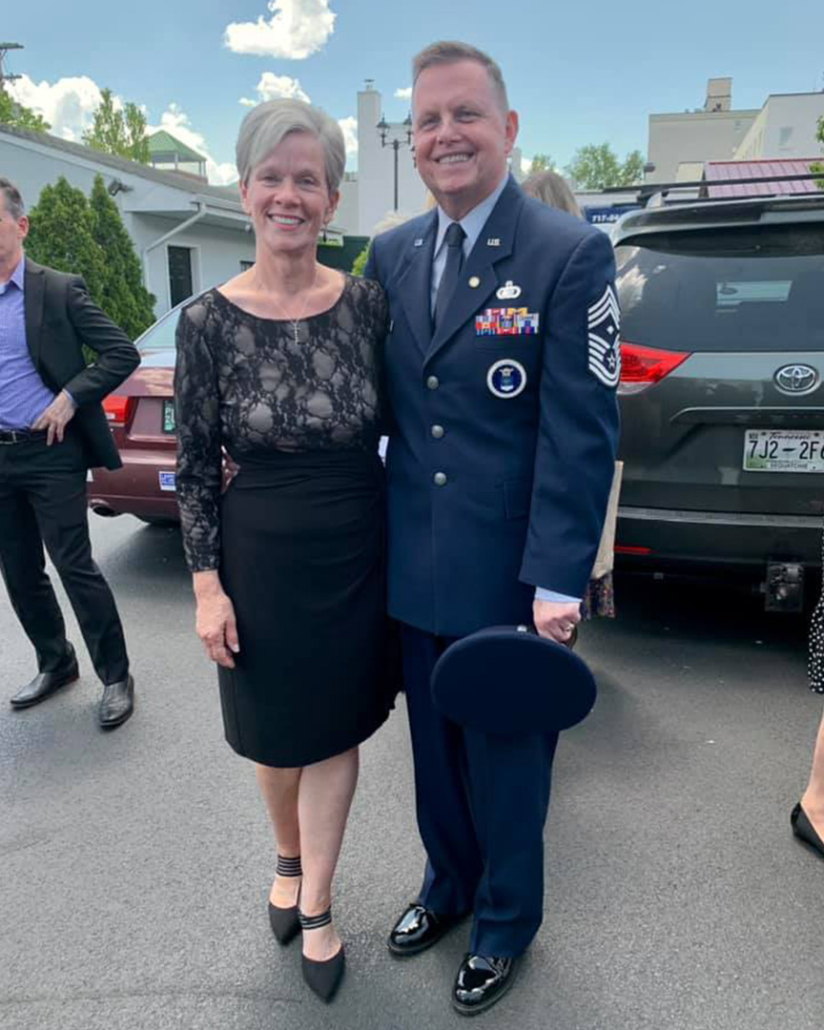 The weight piled on after leaving the Air Force. Cōpare helped him lose it.
"I retired from the United States Air Force on February 1, 2005. I had always been in great shape and well within military standards. Over the years I stopped working out, the weight piled on, and I went from 170 to  220 pounds. I decided I needed to do something about it. I enrolled in the Copare plan with the intent to see whether I could not only lose the weight but get back into my uniform. 
My 89 year old dad was getting progressively sick and unfortunately I knew it was a matter of time before he left us. He passed away on March 28, 2021. Because of COVID we waited a little while to have his memorial service. He was also retired Air Force and my inspiration for serving. I knew we were going to have military honors and wanted to surprise my mother by wearing my uniform and presenting her the United States flag. So on May 15, 2021 I put on my uniform for the first time in 16 years. Attached is a photo of my wife and I. I want to thank my coach Goran who's been extremely supportive and helped me get where I am today. I couldn't have done it without his support and the Cōpare plan. For any of you doubters out there simply give it a try, follow the plan, and you'll achieve success."
My lifestyle reflects many other young dads – trying to balance family, work, life responsibilities, and all while trying to stay healthy and active.  Now that I understand nutrition and eating much better it has not been challenging to keep the weight off. I feel like my old self again. My clothes fit better, I have more confidence and running and exercising are more fun, easier, and more rewarding.
Trust the process, believe in yourself and just do it. You can either spend the next period of your life dreaming about getting healthy or doing it – my advice is to get after it!"
GET STARTED
Ready to partner on a journey to better health?